Building Bridges: A Conversation between Friends, about Language, Laziness, and Long-distance Running
Keywords:
politics of home, language, care, translation, laziness, labor rights
Abstract
This conversation took place in a shared Google Doc over several occasions in April and early May 2021, between friends and colleagues, artists and writers, Hannah Clarkson and Matilda Tucker, in the context of an ongoing experiment in collaborative writing.
In their individual and collective practices, Clarkson and Tucker explore potential embodiments in language(s) of thinking and dwelling in the 'here and elsewhere' of places and spaces they may not physically be in, across cultural, geographical and/or emotional distance. They are interested in how language can be employed as a tool for empathy beyond concrete linguistic understanding; how translation as method opens up to modalities of fictioning and collective storytelling; and writing as an experiment in sharing everyday struggles and building collective narratives of care.
An attempt to bridge gaps between the here and elsewhere of Stockholm, Berlin and all the other places that in this time of pandemic we cannot be, the text below is not a conclusion but a conversation. It is a thinking out loud - or rather, on screen - together, on themes of language and translation; belonging and resisting; work and laziness; former and formless selves.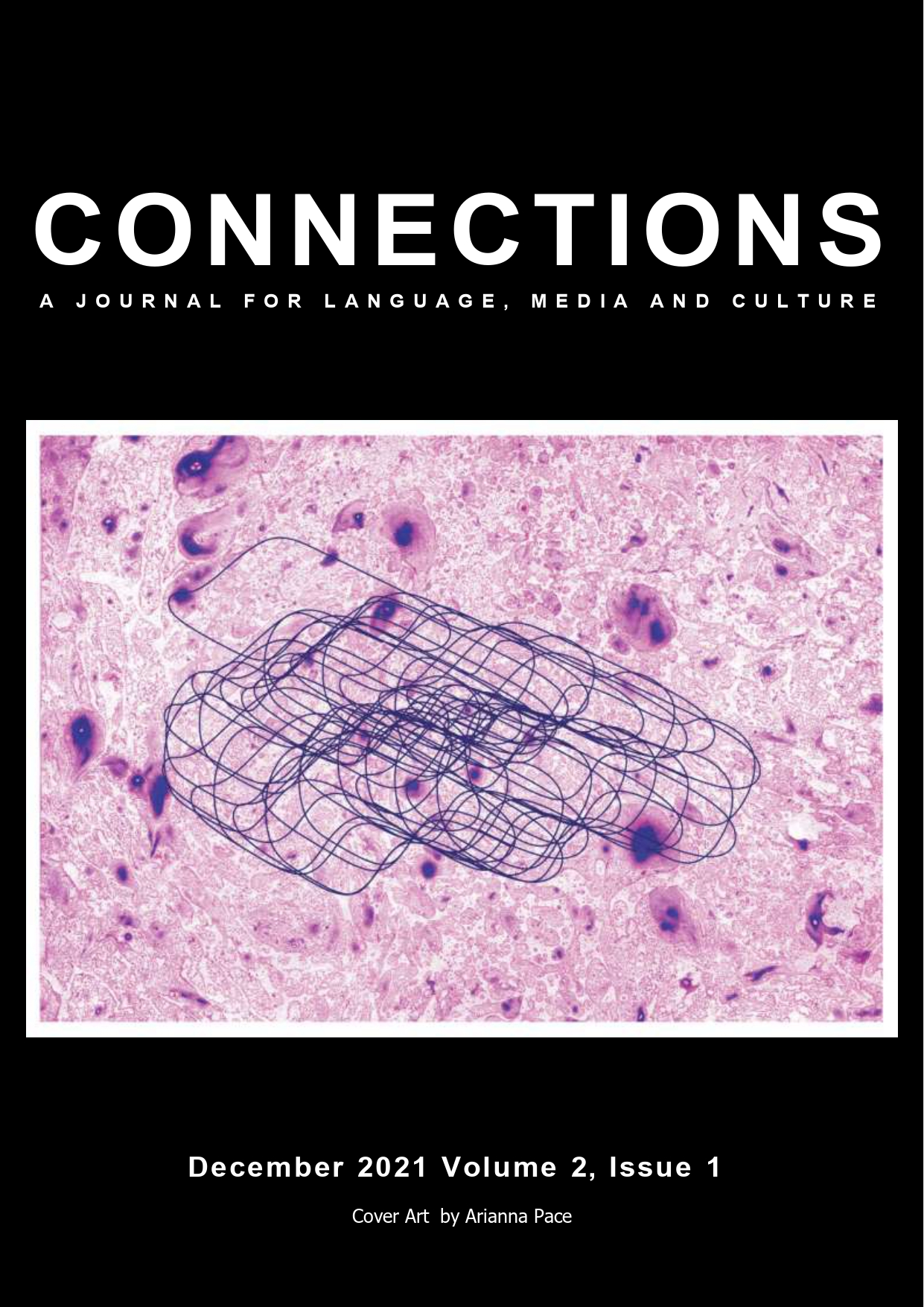 Downloads
License
Copyright (c) 2021 Matilda Tucker, Hannah Clarkson
This work is licensed under a Creative Commons Attribution-NonCommercial-ShareAlike 4.0 International License.
Connections requires authors to publish their work under a Creative Commons Attribution-NonCommercial-ShareAlike (CC BY-NC-SA) license. This license lets others remix, adapt, and build upon the author's work non-commercially, as long as they credit the author and license their new creations under the identical terms. A description of the Creative Commons licences can be found here: https://creativecommons.org/licenses/.